WELCOME
To The GTEx Biobank
The Genotype-Tissue Expression (GTEx) project aims to provide the scientific community a resource to study the relationship between genetic variation and gene expression in normal human tissues in order to better understand disease susceptibility.

REQUEST SAMPLES
Biobank Search & Request
Specimen search results will return available tissues and derived samples, such as DNA and RNA.

GTEx Donor Information
The generosity of donors and donor families make this project possible.
The goal of GTEx is to increase our understanding of how changes in gene expression contribute to common human diseases. This knowledge will improve health care for future generations.
❮
❯
THE GTEx PROJECT
Furthering the study of human gene expression and genetic variation.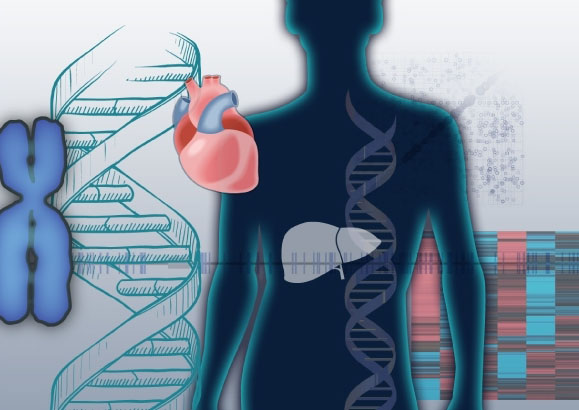 Available Biospecimens
GTEx Biobank Resources
The National Institutes of Health's Genotype-Tissue Expression (GTEx) project was developed to help researchers better understand the relationship between genetic variation and gene expression in normal human postmortem tissue. The end goal was to determine how such differences influence susceptibility to disease.
GTEx has created a comprehensive public resource for the research community to evaluate tissue-specific gene expression and regulation in many different tissues and disease types. GTEx data is accessible through the National Center for Biotechnology Information's database of Genotypes and Phenotypes (dbGaP) and at the GTEx Portal. Tissue image files are available for download. Thousands of biospecimens are available for research, including tissue biospecimens as well as RNA, DNA, blood, and cell lines. The Standard Operating Procedures guiding the collection are also available. The GTEx biospecimens are available from the Broad Institute, Cambridge, MA.
SELECT GTE
x

CONSORTIUM PUBLICATIONS
Massively parallel single-nucleus RNA-seq with DroNc-seq
Nature Methods
Estimating the causal tissues for complex traits and diseases
Nature Genetics
Genetic effects on gene expression across human tissues
Nature
THE GTEx CONSORTIUM
The GTEx Consortium Analysis Working Group (AWG) performed the statistical analysis and interpretation of the data. The GTEx AWG was open to all academic, government and private sector scientists interested in participating in a collaborative open process to facilitate the comprehensive analysis of genotype, gene expression, and other molecular phenotypes across multiple human tissues.

Attention Teachers & Educators:
The GTEx Portal provides digital microscopy resources for the study of cells.